Durbanville 165
The main aim of Round Table is to enjoy fellowship with people from all walks of life, as well as organising fund raising events and community activities.
SOME HISTORY ON THE CLUB NEEDS TO GO HERE
What is Durbanville 165 

up to?
We are currently busy with a feeding scheme to assit the community members that has been hit the hardest with the COVID -19 pandemic .Andre Teare has published this wonderful cook book that contains recipes from all tablers from Durbanville 165 , friends and our families .Recipes include some "lekker" local dishes and the all time favourite Pineapple beer.
Below is a link to the recipe book:
https://drive.google.com/file/d/1PrFRpI-POGMqBDmao136SG2jc7ziloyT/view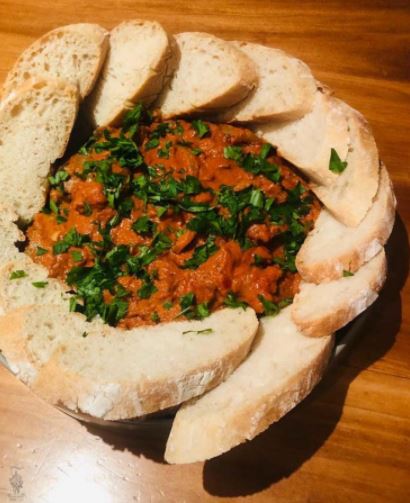 Click on the image to download the PDF and find out how you can donate.
R5 Project
Durbanville 165 set out on a new project idea, adopted from the bushveld guys. We decide to take on this new project and give it a try in the Western Cape area, the project is called a R5 project and what you do is attach a R5 coin to a round table flyer and hand them out at a local shopping centre or better a busy mall.
165 members quickly came together to make this project a success, within a few days we managed to book the promotional spot at the Pinehurst shopping centre, printed the flyers/business cards, changed the cash we had into coins, printed a new banner and rounded up all the members. The project took place on a Saturday morning from 09:00 – 12:00.
We would like to thank the Durbanville community, Pinehurst shopping centre as well as all our members that assisted in transforming R600 into R6000 worth of non-perishable good that was distributed in the community.
Winter Knight :
It Burns when its cold, we at Durbanville 165 decide that we should make the best of the lockdown and took hands with our fellow clubs( Somerset West, Bellville and Paarl ) so that we can join forces for those who need us most.
We managed to get a sponsorship of 5 Tons of Miliemeel that was divided between the four clubs and distributed to the communities.
Huge thank you to Acorn Foundation and Kaap Agri that made this happen!
Mieliemeel was distributed to Durbanville kinderhuis , Morning Star School, a soup kitchen in Fisantekraal and to various household thanks to the Durbanville Gemeente.